I scripted a "proof of concept" of a stationary cannon that can be placed in a map. Basically it's a map spot firing projectiles from AOW2 in the direction the player looks when executing the script.
Screenshot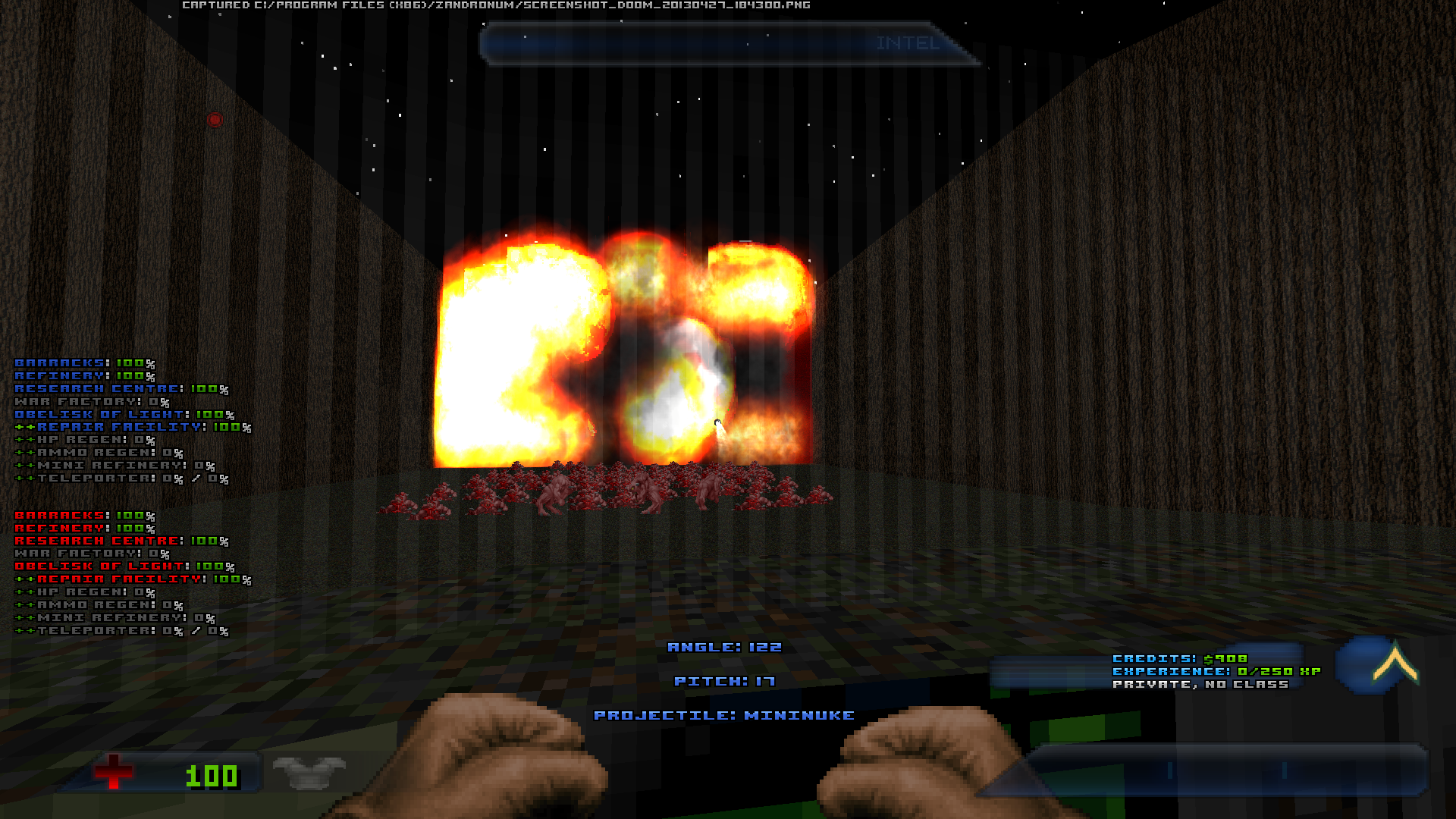 download example map
Left button spawns demons, middle button (computer screen) fires and right button changes projectile type.
It isn't perfect atm but can easily be refined to be used in a map. Think it's a pretty neat idea